Anyone who has a creative mind will at some point discover something that will inspire them to try a new direction. If it turns out to be a winner of an idea in their mind, they will tend to run with it. Well that is what happened when Jeffrey Scott Lawrence decided to infuse funky hip hop danceable beats with jazz.
A "Style" is born
Groove Related was a self-produced album by Lawrence that was designed to be a series of songs showcasing different kinds of beats and musical influences that were all connected and related, tied together by their one common theme. That theme was their head bouncing, toe-tapping, groovy flow, hence the name Groove Related.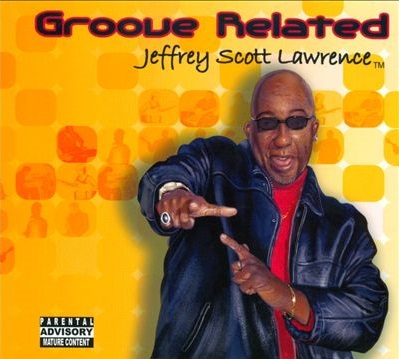 Prior to the release of the album, Jeffrey was taking into consideration some of the feedback he was receiving from his fans. Some were asking him, why doesn't your songs have any singing in it or maybe some that have rap? Jeffrey heard his fans and set out to make Groove Related contain all of the above while tying it to jazz.
He wanted to use some of the influences that many of us were exposed to growing up in the Teaneck, New Jersey area, yeah I'm from the same neighborhood. That area of NJ was home to many kinds of musicians and old-school rap and hip hop MCs. With that kind of music being played on Jeffrey's stereo, it was only natural that it would collide with jazz further down the road.
When styles collide
That collision started when Jeffrey did his 4-song CD entitled Demo, it was his first step in getting his brand of funky hip hop danceable beat jazz out to the masses, but that was just a prelude for the coming of Groove Related where Jeffrey let it all hang out. He wanted to do an entire album and that is what he produced.
From the first song to the last, Groove Related has a collection of different funky beats and seeded with some old-school hip hop skits and other kinds of vocals. It is the grandiose presentation of a kaleidoscope of musical style infused jazz that is worth listening to. Lawrence achieved what he set out to do and made Groove Related one of a kind.
01. YOU UP
02. SUNRISE SONG
03. MOST OF ALL
04. THE BOARDER
05. DOO DAT
06. BACKSHOTS
07. CAN'T GET TO YOU (INTRO)
08. CAN'T GET TO YOU
09. REMEMBER WHEN
10. BILL AND TOMMY TALK
11. BILL AND TOMMY
12. OUR JOY (SON OF HALF BODY)
13. SONIA
14. BUTTER – LATE NIGHT CREEPIN'
15. CAN I ASK YOU
16. OSAKA
The song list above is culmination of various styles of music and if you would like to listen to a clip of track 13, Sonia, check out the Listen to my Music page. – Jeffrey has said that some people had thought that the flow of the album was all over the place but in actuality it was all tied together with the one common thread of it being a groovy jazz beat that is Groove Related. To buy the album, click the Purchase my Music link below.