Jeffrey Scott Lawrence, like millions of others, is a fan of the fantasy drama TV series Game of Thrones. In GR2, his latest CD album release, he has a song called Game of Tones, and like all of his music there is a story behind it. This short post and video is to enlighten you on this song.
Discovering New Sounds With New

Software
A major portion of working on the GR2 (Groove Related 2) project was working with a new music software called DAW or Digital Audio Workstation. Though not new in its availability on the market, it was new to Jeffrey in his music production. You can read about that here.
Using the DAW software, Lawrence began to discover new types of sounds he could use in his music. In his own words read what happened. "One day as I was scrolling through the sounds, I discovered a beautiful, angelic sounding piano." You can hear this in the video below.
"I toyed with it and came up with a simple chord progression. This led to the creation of Game of Tones. However at the time, that was not the title. After letting my mastering engineer hear the song he said, 'Oh, Game of Thrones.' I also sent the song to my brother for his opinion.
My brother said that the song sounded like a movie soundtrack. So I went with the vibe of that, changed the beat to something I thought was even better than the original, and titled it Game of Tones." As you read below, you will find out how this fantasy-styled music video was born.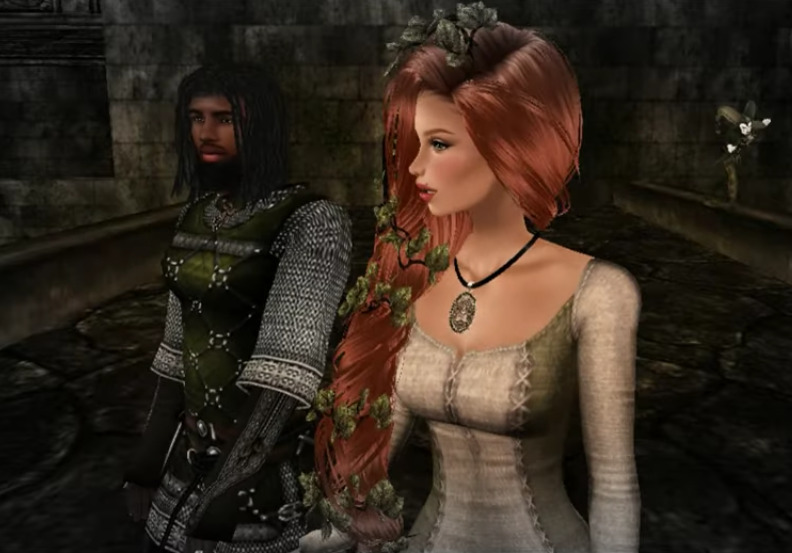 Fast Forward to the Post Release of GR2
In the first Groove Related project, Jeffrey created two music videos of songs from that album. His thoughts were the same for GR2. "I had already done a video for the GR2 song Rising. So I figured it would be cool to do another video consistent with the animated theme of the first one.
I brainstormed thinking, how cool would it be to do a spin on a Game of Thrones theme using an online metaverse and social networking site called IMVU? I had already been a user of this site for many years, just another outlet for escapism, acquiring many products the site features.
I had everything I needed to make a music video with a Medieval theme, but using Hip Hop style dances within the setting. I reached out to a videographer who has tons of experience creating videos on IMVU. When I ran the idea by her she was very excited at the concept.
She said that she had never done any video quite like what I was proposing. Seeing her enthusiasm for it, I became excited too!" – After viewing the video and hearing the music, Jeffrey Lawrence has a winning combination here and I'm sure you will agree after watching it below.
Game of Tones – An Alt Type Game of Thrones Music Video