Has the world turned upside down? Does it seem like more people are losing control of their surroundings, social order, and in some cases their moral compass? There is no doubt we are living in tough times and though things may look bleak, we are in rising because there is always a silver lining.
RISING is that musical silver lining
Jeffrey Scott Lawrence has put together a new album, a sequel to one he released 10 years ago, that will get you tapping your foot and bouncing your head to the grooves of GR2. You can read more about the overall album and its creation at this link here. Below, learn the story behind Rising.
Rising….A Personal Experience.
"I started writing the lyrics to Rising in December 2019. I was inspired by a couple of friends that were seemingly always going through hard times and I wanted to somehow lift them up musically. At the same time to do the same for anyone else that might be facing difficulties in life.
Flash forward to June, 2020. I was nearing the end of the production phase of the GR2 album. At the same time I was preparing to have hip replacement surgery. One week before the surgery was supposed to take place, I was diagnosed with Type 2 Diabetes. The surgery had to be postponed.
Needless to say it caused a setback on many levels. It took me days to find some assemblance of acceptance to the situation, knowing that I would have to make big changes in my lifestyle habits in order to reset the date of the procedure. I found myself feeling down.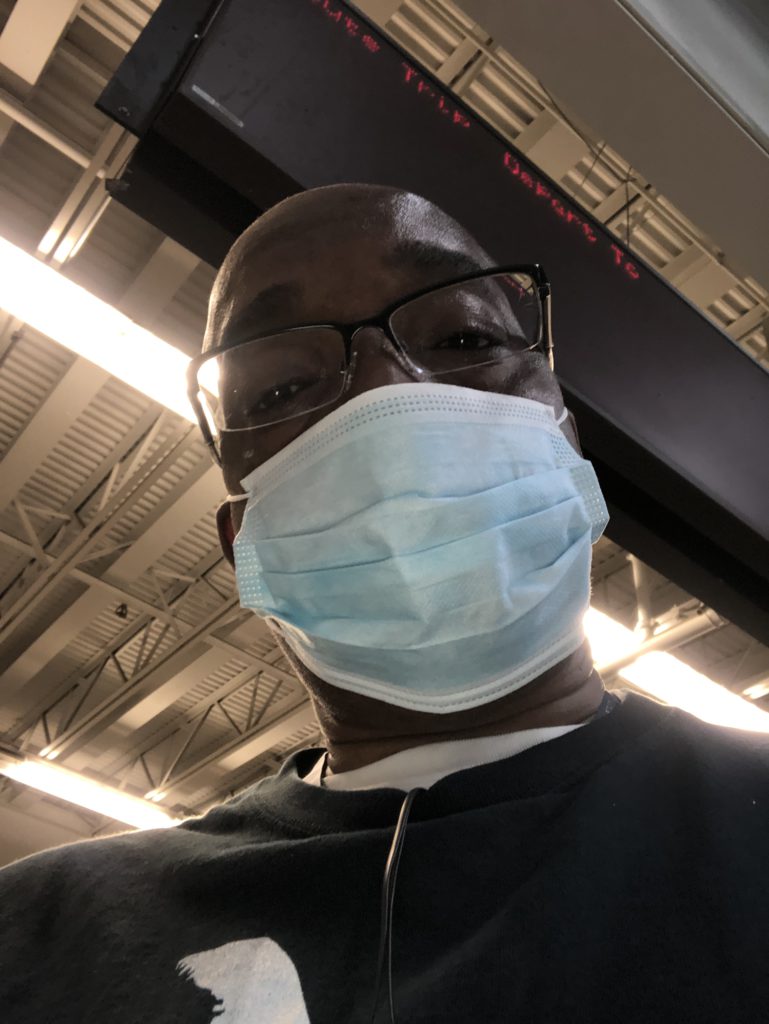 On one particular day of this 'downward' trip, I was listening to the final mix of RISING. For the first time, I was hearing the lyrics on an entirely new level. I was singing to MYSELF! It was a surreal moment. One that will not quickly be forgotten." – J.S.L.
The Lyrics of RISING
(VERSE ONE)
NOBODY BEATS ON YOU
AS WELL AS YOU DO
YOU FEELING SORRY NOW
LOOK WHAT LIFE SHOWED YOU
YOU STILL BREATHE
YOU AIN'T DYING
FEELING DEEP
DON'T STOP TRYING
TURN IT AROUND
GET YOUR LESSON
OPEN YOUR ARMS
ACCEPT YOUR BLESSING
(VERSE TWO)
YOU GOT TURNED OUT AND ROUND
AND ALL ROLLED OVER
NO CROSS NO LUCKY CHARM
NO FOUR LEAF CLOVER
FEELING ALL SORRY FOR YOURSELF
STICKING YOUR FINGER OUT AT SOMEONE ELSE
DOESN'T IT HURT WHEN LIFE SHOWS UP
MAKING YOUR JOYRIDE INTO ROUGH
YOU STILL BREATHE
YOU AIN'T DYING
FEELING DEEP
DON'T STOP TRYING
TURN IT AROUND
GET YOUR LESSON
OPEN YOUR ARMS
ACCEPT YOUR BLESSING
(CHORUS)
RISING
KEEP ON STRIVING
RISING
KEEP ON STRIVING
All of us go through the troubles of life. It is said that we all must experience tribulations in order to learn from them and come out of them as a better person. This reminds me of the courage and faith depicted in the poetic words of Maya Angelou where she says "But Still, Like Air, I'll Rise."
Now we have the words written by Jeffrey Scott Lawrence that also empower us to pick ourselves up and have the strength to rise above our troubles. When you get knocked down remember, don't stop trying, accept your blessing, you are in Rising, so keep on striving. Purchase the GR2 CD TODAY to hear Rising.